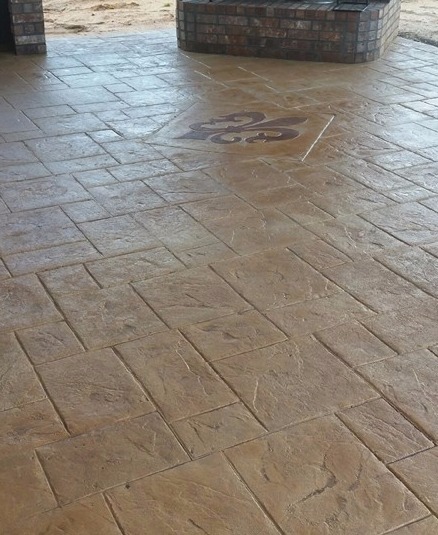 Decorative Concrete and Specialty Coatings
Welcome to Slab FX, where we provide quality decorative concrete and speciality coating services to Shreveport, Stonewall, Bossier City, Benton and other nearby areas.
In addition to our local markets, SLABFX welcomes customers from all areas of Louisiana, Arkansas, and Texas to contact us for your project needs. We offer both residential and commercial services.
If you're interested in obtaining a bid on your next decorative concrete, balcony waterproofing, garage floor coating, or decorative finish project, be sure to give SLABFX Decorative Concrete & Specialty Coatings a call. A SLABFX representative will help you with your project ideas and be pleased to leave you with a free estimate.
SLABFX offers professional installation specializing in the following areas:
Concrete Staining
Concrete Stamping
Epoxy and Polyaspartic Coatings
Metallic Pigment Coatings
One Day Garage Floor Systems
Waterproof balcony & Roof Coatings
Concrete Countertops
Outdoor Kitchen Systems
Driveway Borders & Coloring
Residential, Commercial, and Industrial Applications
Patios
Firepits
Our competitve pricing and superb quality assurance guarantee SLABFX customers receive a beautiful project at a great price!
SLABFX can decorate your existing concrete or anything else you could possibly imagine! SLABFX provides 100% free estimates. Please feel free to contact us at any time! slabfx@slabfx.com
In search of railings, gates, fencing, or decorative ironwork for that extra touch? LOOK NO FURTHER THAN SLABFX!
Call (318) 268-6364 For Estimate
RECENT PROJECTS!