Steel, Aluminum, & Wrought Iron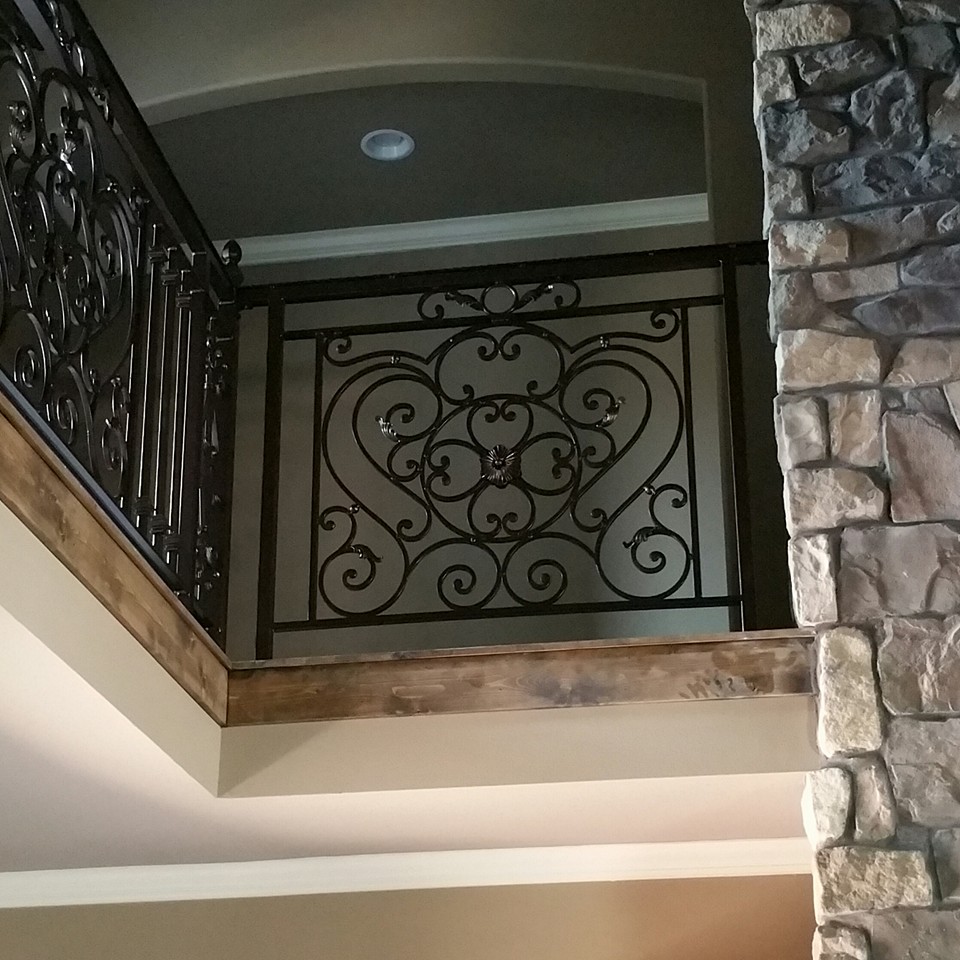 SLABFX's craftsmen take great pride in providing our customers professional designs. SLABFX's superb craftsmanship and professional installation of our wrought iron projects deliver strength and elegance to your home or business that will exceed your expectations.
Looking for railings, wrought iron fencing, or a new iron gate? Maybe a custom made home decor piece would enhance your home? Take a few moments to browse all of our metal projects thoughout the drop down menu. We're sure you find something that catches your eye!.
Please contact SLABFX to help you design your next custom project.
SLABFX Iron Work Services Include:
Iron Stair Railings
Balcony Railings
Stainless Steel Cable Railings
Iron Fences
Iron Gates
Awnings
Custom Tables, Furniture, Firewood Racks, Candle Holders, Home Decor, & More!
Already have Iron Work but it needs refinishing or a color change?
We offer wrought iron refinishing services to those railings and iron projects that need a fresh start! Let our professionals remove your railings, bring them back to elegance with a color of your choice, and re-install them to their proper place. We can also inspect your outdoor balcony surfaces for potential water leaks and remedy those hazards saving you potentially thousands in damage and repairs.