Balcony Waterproofing
Let Us Wash Your Water Worries Away!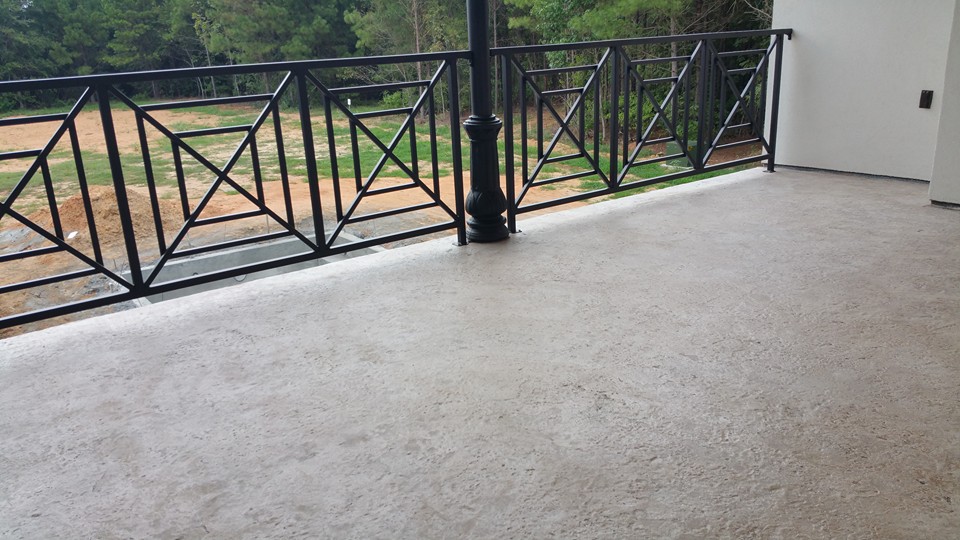 SLABFX TOUGH waterproofing system positively waterproofs pedestrian walk surfaces. We install waterproof coatings for pedestrian walk decks, non-pedestrian surfaces, and flat roof environments.

Top Coats are available in 8 stock colors as well as other decorative options. The picture on the right shows a "River Rock" texture finish with custom coloring.
Withstands freeze-thaw cycles, high humidity, high temperatures, and thermal cycling
Puncture resistant
Superior Flexibility that moves with substrate shifting without compromise
Weather Resistant
Slip resistant surface
Under tile and floating floor system
Easily washed off with standard garden hose or powerwasher
Several Finish Options including solid color, under tile, floating floor, and textured surfaces like pictured above.
PLEASE NOTE: This highly flexible system can also be complimented with a cementitious micro-topping to allow SLABFX to apply a wide range of decorative concrete applications while maintaining our superior waterproofing properties!

SLABFX is proud to be certified installers of the best waterproofing systems available!
Compare our SlabFX Tough waterproofing membrane to the typical urethane membrane from the "other guys". In normal circumstances, our SLABFX TOUGH system is applied at a thickness of 90-115 mils. That's over TWICE as thick as competing urethane membranes. That's the difference between comfort and THOUSANDS of dollars in potential damages!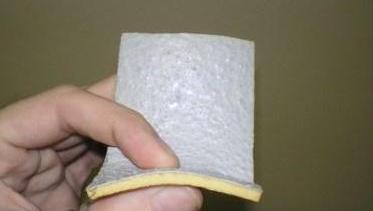 SlabFX tough waterproofing membrane.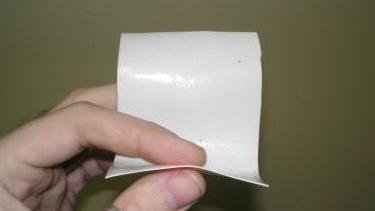 Urethane membrane from "the other guys".
Please contact us by phone or e-mail to answer any questions you may have. We understand the risks and concerns regarding waterproofing. Our project quality checks take extra steps to insure 100% system compliance giving you peace of mind and no water worries for years to come.