Ceiling Collection Motifs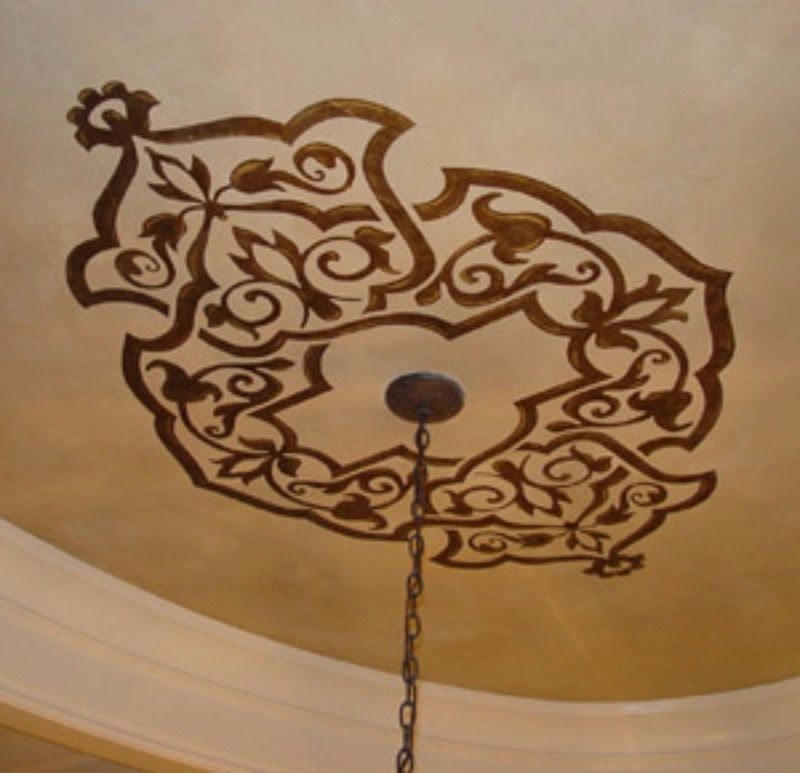 We here at SLABFX don't seem to have the proper vocabulary to describe the elegance and beauty these ceiling motifs add to the feature areas on your ceiling. SLABFX installers undergo weeks of training each year to stay informed of the hottest, unique, and reliable design application methods. Contact us to get a free estimate on this truly FABULOUS and AFFORDABLE addition to your ceilings for ANY budget and home!
Fireplace Surrounds and Wall Coatings are unique, cementitious coverings - NOT PAINT! The coverings are sealed, durable, and stand a life time. Our artisans deliver their creative designs giving you a one-of-a-kind feature in your living space. No two jobs are ever exactly the same. A truly unique addition to your home.
Ceiling motifs are custom designed for each project. Many different decorative finishing techniques are available.